Apicoectomy is a part of endodontic surgery. Even though the patient has undergone some form of non-surgical treatment such as endodontic treatment or root canal treatment to treat the tooth, there is persistent inflammation or infection near the root tip that reaches into your jawbone. The dentist will remove the root tip and treat the tissue surrounding it.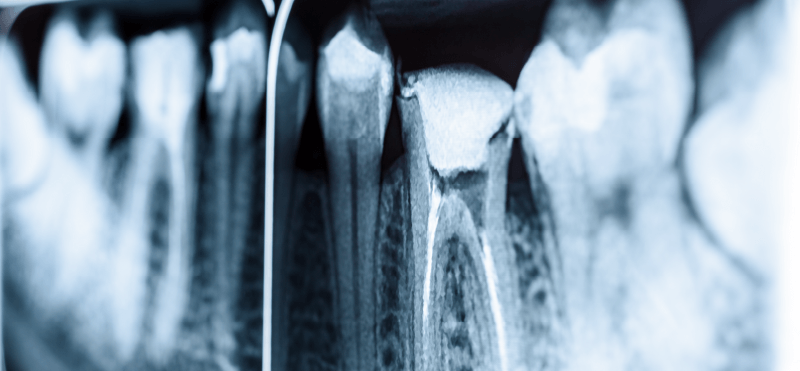 After the oral cavity is locally anaesthetised, the dentist will use surgical instruments to flip the gum in order to reach the root. An examination of the outer layer of the root is then carried out to locate the root tip and the affected area and remove the infected and inflamed tissues and the root tip.
After the infected tissue has been removed, the dentist will carefully examine the root surface for any cracks or congenital structural changes to determine if any special treatment is required. The dentist will use ultrasound and other tools to clean the inside of the root canal at the end of the tooth.
A biocompatible material (e.g. mineral trioxide aggregate (MTA)) is used to seal the opening in the root canal inside the tooth in the reverse direction. Finally, the dentist will assess the size of the tooth damage and the physical conditions of the patient to determine whether regenerative bone powder or collagen should be placed, and suture the wound.
Points to note after surgery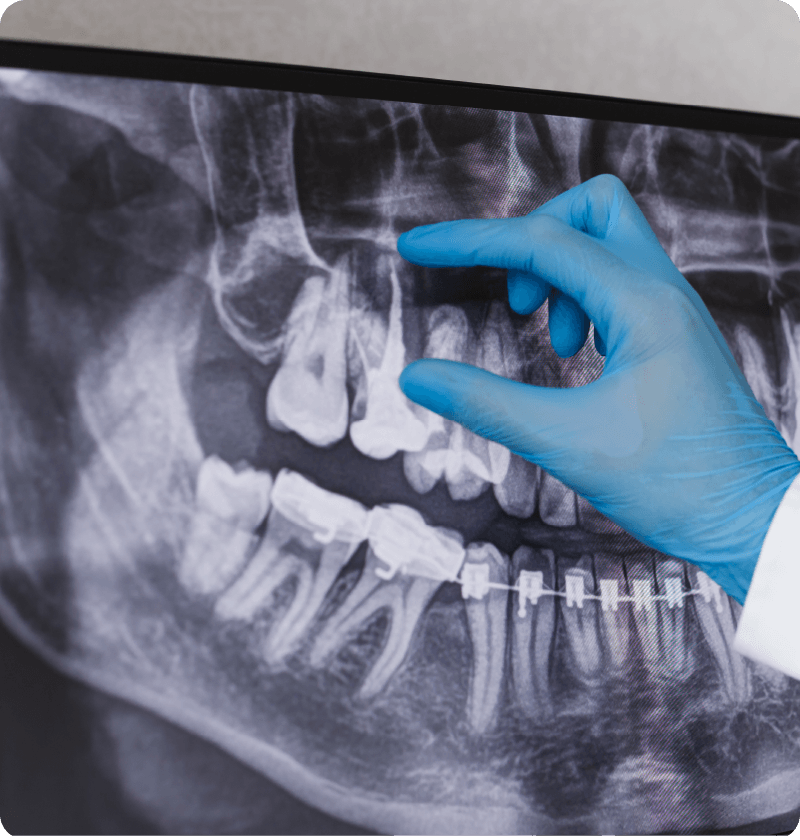 Slight bleeding after surgery is normal and can be stopped by biting on sterile gauze. If bleeding continues, please see your doctor
Gums can become swollen after surgery, with the most swelling usually occurring between the second and third day after surgery. Use an ice compress for 24 hours after surgery. After swelling occurs, use a warm compress to help relieve it. In special cases of bruising and difficulty moving the jaw, warm compresses can be used to help improve these symptoms
After surgery, avoid touching the stitches which will be removed in one to two weeks
Please use the mouthwash three times a day (recommended after each meal), holding it in the mouth for at least 30 seconds each time
Please take your medication as directed by your doctor
Patients with the following medical conditions are required to inform the doctor before undergoing surgery: congenital heart disease, artificial heart valve or joint replacement, arrhythmia, myocardial infarction, hypertension, diabetes, stroke, immune disorders, blood problems, different types of hepatitis and any infectious disease, systemic diseases such as drug allergies, cancer, etc. Inform the doctor of any previous or current long-term medications (e.g. bisphosphonates) and any related information about drug allergy.