Dental Implant Surgery & Implant Treatment
Our clinics provide Dental Implant Surgery & Implant Treatment.. A dental implant is an oral surgery in which a titanium implant is embedded in the jawbone serving as strong support and root of the tooth. A crown is then placed on top to replace the damaged or missing tooth. With the help of a bridge or denture, the implant can replace multiple or total tooth loss.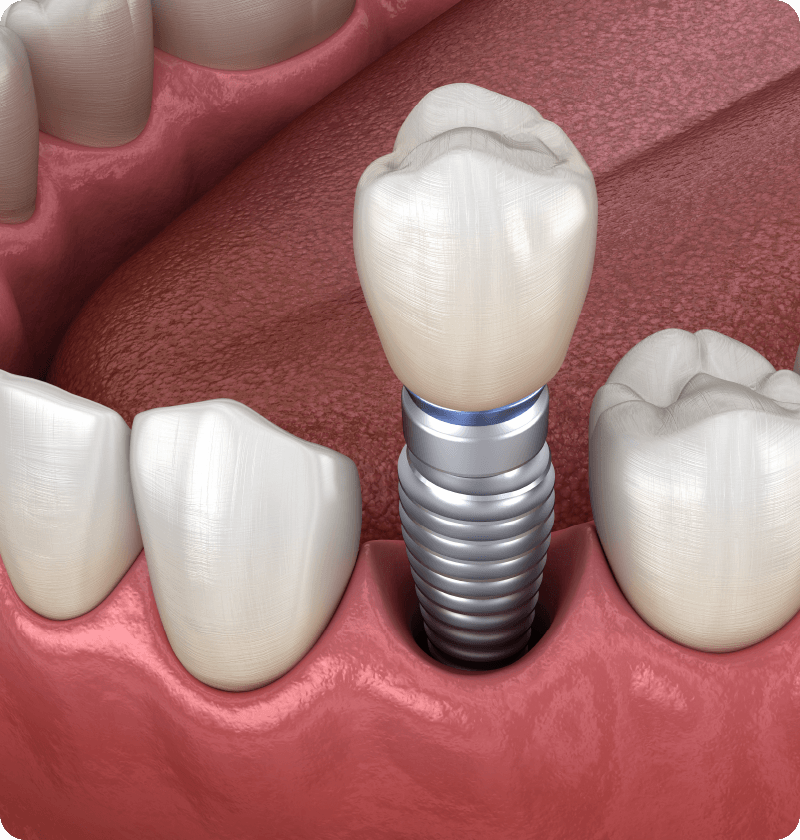 Look similar to real teeth, more aesthetically pleasing; an effective way to restore chewing function
No need to grind down the neighbouring teeth
Prevent further bone resorption following tooth loss and preserve the thickness of bone
Increase the stability of full mouth dentures, and therefore increase the functions of chewing and speaking
Dental Implant Procedures
A detailed oral examination, including an X-ray examination and CT scan. Confirm the implant type and determine the position and angulations to place the implant.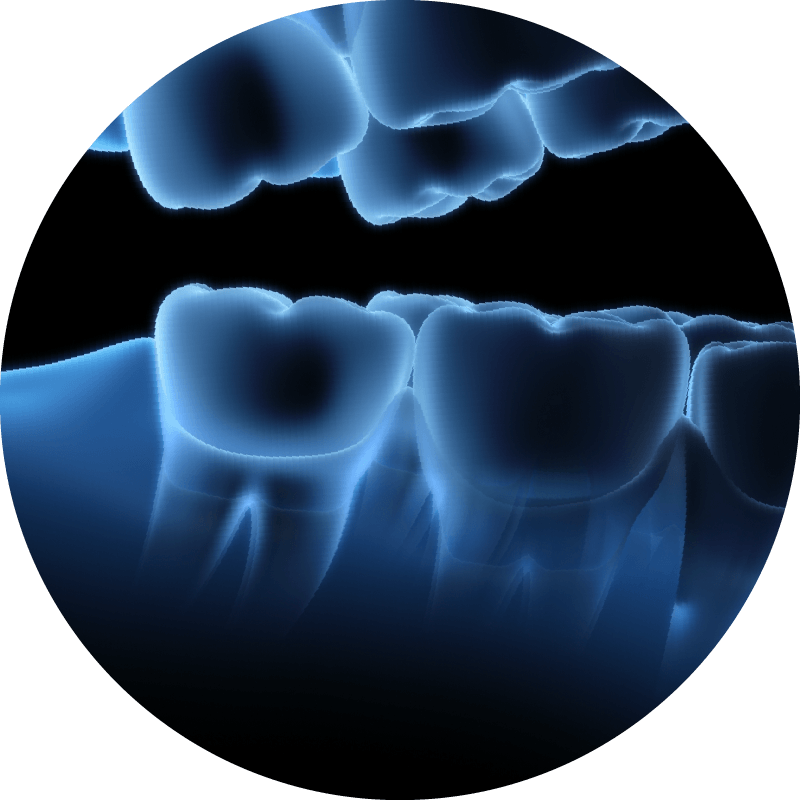 2. Insert the Dental Implant
The dentist surgically places the implant into the jaw at the set position and angulation. This procedure is performed under general anaesthesia, local anaesthesia or intravenous sedation.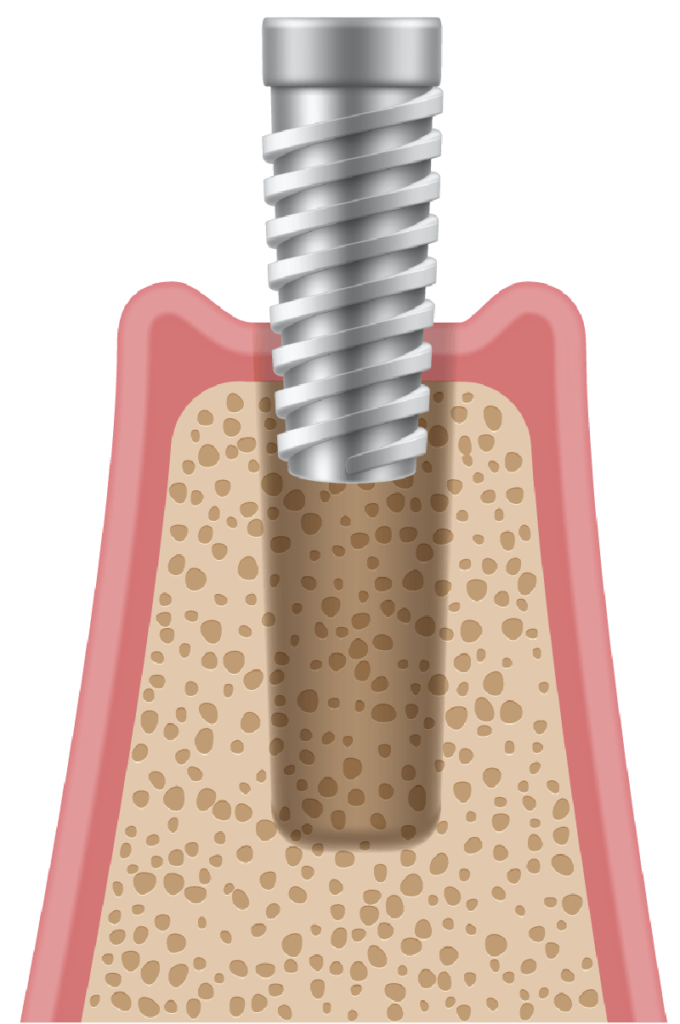 The bone grows around the implant and holds the implant in place. This can take up to several months. If healing is satisfactory, remove a small piece of gum covering the implant and insert a healing component onto the implant.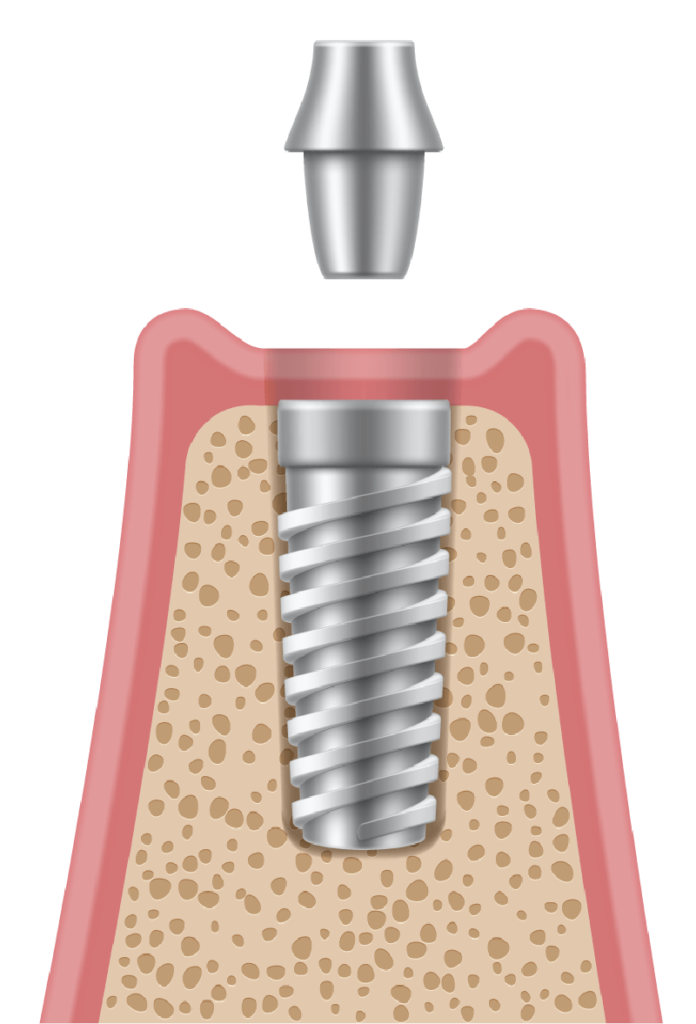 4. Replacing the Missing Teeth
When the gums healed up, replace the healing component by an impression component to copy the position and angle of the implant. A crown, bridge or denture will be made to fit the mouth and implants according to the impression result and fixed onto the implant to complete the treatment.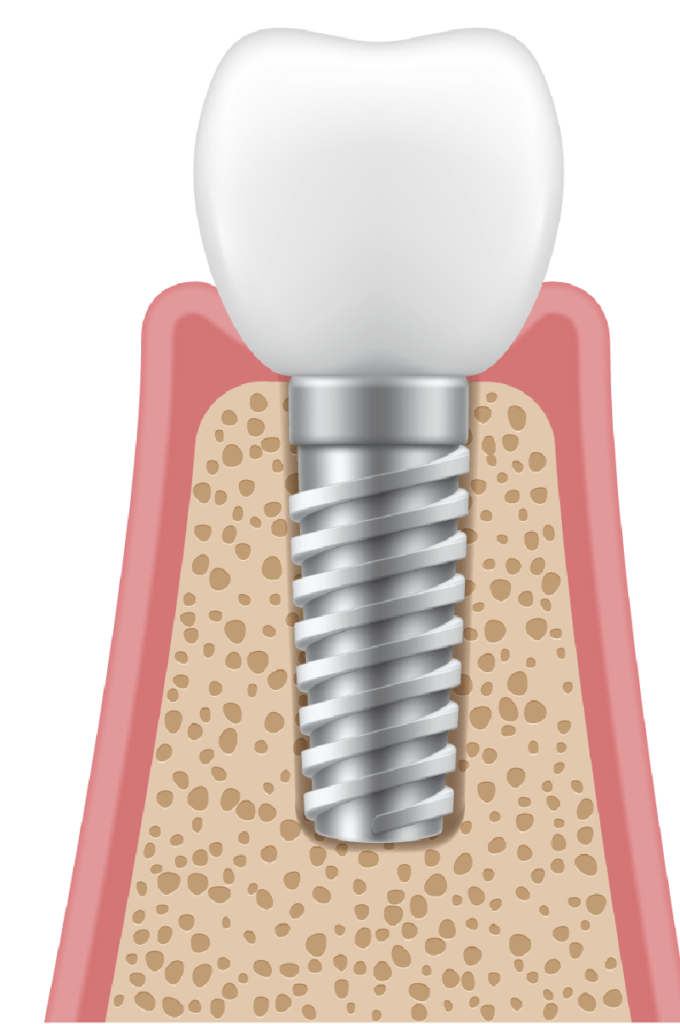 Dental implant treatment is suitable for
Patients with good general health who are suitable to undergo general surgery
Patients who want to have replacement of a tooth or multiple teeth, or even full-arch teeth replacement
Patients who have a long toothless area, which is not suitable for conventional dental bridge
Patients who do not want the conventional method of grinding neighbouring teeth
Patients who cannot tolerate wearing dentures
Patients who cannot wear and chew effectively with dentures
Patients with enough jawbone to support the implantation (otherwise bone grafting is required)
Teeth must be cleaned thoroughly to prevent infection of tissues around the implant which can cause the implant to become loose
Regular follow-up by your dentist as well as scaling is essential to keep good oral hygiene
Please contact the dentist or return to the hospital in case of difficulty in breathing, excessive bleeding, persistent nausea or vomiting, abnormal wound pain or swelling or fever, etc.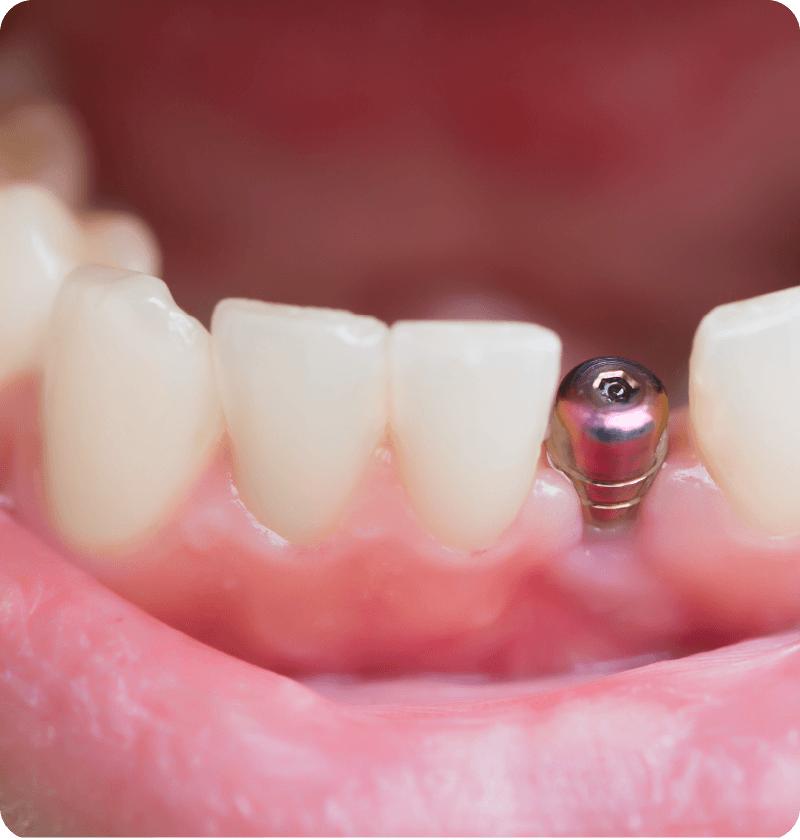 The blood clots filling up the tooth socket after the surgery will help to stop bleeding and protect the wound, so do not attempt to remove them and observe the following:
Do not rinse your mouth for the rest of the day to avoid washing away the blood clot
Do not touch the forming clot with the tongue or finger
Blood-stained saliva is common. Please do not rinse your mouth
If bleeding continues, place a clean gauze on top of the socket and bite hard on it for 30 minutes to suppress bleeding
Contact the dentist at once or return to the hospital if bleeding is not under the control
After the minor oral surgery, you may experience normal symptoms such as facial swelling, bruising of the skin on the cheek/jaw/under the neck, and difficulty in mouth opening. Please do not panic as symptoms will subside in a few days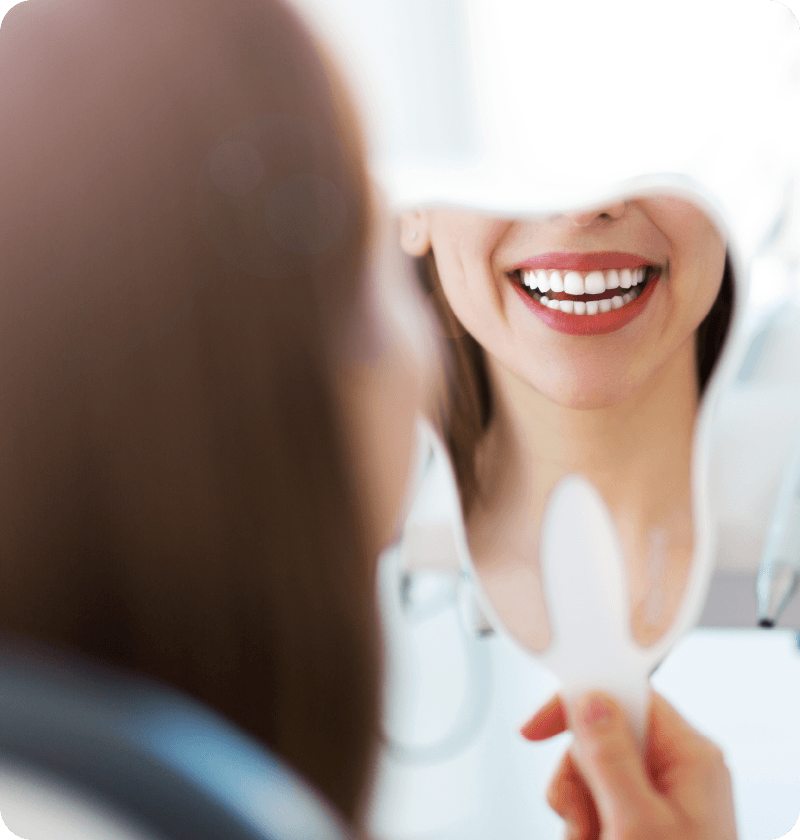 Avoid eating till the effect of local anaesthesia (temporary numbness in oral muscles) subsides
Avoid alcoholic or hot drinks
After 24 hours, rinse your mouth with warm saline for a few minutes after a meal
Do not engage in strenuous exercise or work
Take medication as per instructed by your doctor