Tooth whitening is usually done by using oxidising chemical agents such as carbamide peroxide and hydrogen peroxide. The agent penetrates into enamel or dentine to lightens the stains or colours inside.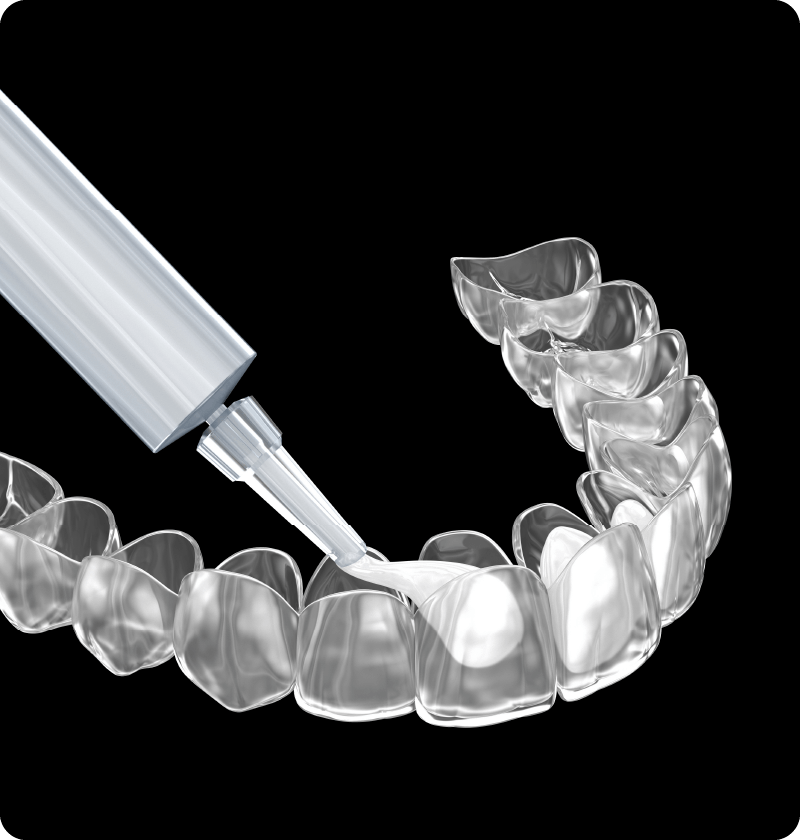 The dentist will take impressions of teeth to make a set of models and construct a customised whitening tray from the dental laboratory. The patient should fill the tray with the bleaching agent, wear it overnight and schedule visits to the dentist for follow-up appointments.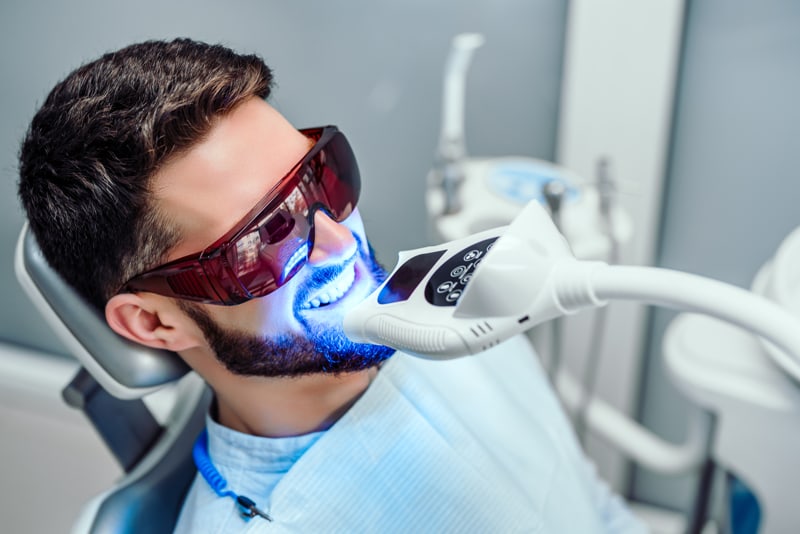 In-office Whitening Treatment
In-office tooth whitening procedure that uses Chairside Lamp (blue light) to activate < 6% hydrogen peroxide whitening gel and accelerate the bleaching process. In a session that lasts about 10-20 minutes, the bleaching process lightens discoloured enamel and eliminates stains while leaving the structure of your teeth intact and unchanged.
Points to note before and after tooth whitening:
Before using whitening agents
Not all stains or discolouration could be lightened. Some teeth may not achieve full whitening effect even after the treatment.
Be careful when using whitening agents and consult your dentist for their proper usage. Improper use will hurt the gums and the tooth-supporting tissues, leading to increased sensitivity of teeth.
Harmful to health if a whitening agent is ingested accidentally.
Visit your dentist for a check-up as advised.
Whitening treatment can only keep the teeth white for a period of time. You may need repeated treatment to keep the teeth white.
You may experience sensitivity after whitening. Avoid eating/drinking cold and sour foods. If necessary, you may use desensitising toothpaste to soothe the condition.